Do you remember the first distillery you visited? I definitely remember mine: I visited Bladnoch. The distillery is celebrating its 200 year anniversary in 2017, just released some new variants, and is about to start full production again. In addition, a new visitor centre is going to be built, planned to open in 2018. Some very good reasons to dedicate my first article on this blog to Bladnoch distillery.
Let's face it, Bladnoch is often overlooked, and this is no surprise given its history of ownership changes and periods of no production. Brothers Thomas and John McClelland founded the distillery in 1817 in Bladnoch, Wigtown. They obtained a licence later in 1825 so strictly speaking the distillery should wait a few more years before they celebrate their official anniversary. However, given the chequered history we will not be pedantic here.
Before we dig deeper into the history of Bladnoch there is a non-whisky related side fact to mention. Wigtown, the little town that is only a mile from the distillery, has been officially designated as Scotland's National Book Town in 1998. With no doubt, a book lover's paradise, as my friend Sebastian and I discovered when we visited Wigtown and Bladnoch in 2010. According to the official website, Wigtown has over a quarter of million books to choose from. You will almost certainly find a whisky book or two there.
The beginnings of Bladnoch distillery
Sadly, we have not seen too many official releases from Bladnoch in the past decade. Most of the few releases we have seen have been from independent bottlers. Perhaps we should have a closer look into Bladnoch's history to understand what could be the reason for this and why Bladnoch is often mentioned last when we think about Lowland distilleries.
The first time production stopped in the distillery's history was in 1905, shortly before Dunville & Co. from Belfast bought founder T. & A. McClelland Ltd for £10,775 in 1911. Production was then intermittent until 1936 when Dunville & Co. was liquidated and a company from Glasgow bought the distillery. They closed Bladnoch, and the equipment was dismantled and shipped to Sweden. The following decades in the distillery's history are marked with further ownership changes.  In 1973, Inverhouse Distillers bought the distillery and in 1983, it passed on again to Arthur Bell & Sons. Only two years later, in 1985, the next change happened when the Guinness Group bought Arthur Bell & Sons. Finally, in 1989 Bladnoch was fully integrated as part of United Distillers.
The 1980s and 1990s at Bladnoch
The 1980s were not an easy decade in the Scotch world. Many distilleries closed their doors or were mothballed. Towards the end of the decade, Single Malt Scotch Whisky was slowly rising in popularity again. In 1988, United Distillers build a visitors centre at Bladnoch, but only a few years later, in 1993, the distillery was mothballed. We can only speculate about the reasons for that decision. It could be that enough whisky of the required styles was available for the blending business. Further, it was probably not profitable enough to keep the distillery up and running. Another could be the location itself in Dumfries and Galloway – it is not that easy for the producer to supply raw materials or to collect spirit and casks. Let's not even talk about tourism and the cost to keep a visitor centre open…
During the short time of United Distillers ownership, a 10-year-old Bladnoch with 43% ABV was released in the Flora & Fauna collection. Now highly collectable, it was already hard to find at time of release.
Bladnoch back in Irish hands
Not much time passed before an Irishman, Raymond Armstrong, bought the distillery from United Distillers in 1994. Unfortunately, the sale had a condition that no distillation would take place at the site. The distillery was bought by Armstrong as he had in mind to convert the building into a guesthouse. He changed his mind, and in 2000 finally persuaded Diageo to allow him to recommence distillation. Although he got permission to distil again, the contract constrained him to 100,000 litres a year. For the size of Bladnoch, this was below capacity and on the limits of profitability.
The last bottling by the old owners, Diageo, was released in 2001. Distilled in 1977 and bottled at cask strength of 53.6% ABV Diageo released this 23-year-old Bladnoch in the Rare Malts range.
To maintain cash flow, Armstrong released a few older variants under the Bladnoch brand, often as a bottling for the Bladnoch Forum. The Bladnoch Forum, founded in 2005, was an online forum to keep members and fans informed about the distillery's progress and news. Used to bottle and sell single cask whiskies to forum members to promote and market Bladnoch. All whiskies were bottled at cask strength, unchill filtered and were famous for their extremely fair prices at the time of release. Included were rare releases of Port Ellen and Macallan.
In 2008, the first bottling of their own spirit distilled since the takeover was released. These came with a variety of peat levels and cask types. Selling whisky was not the main income source for Bladnoch and most of the distillery's income came from tourism, events and the extensive warehousing facility, which was rented out to other producers. Production remained infrequent and the distillery was mothballed again in 2009/10. Tours of the non-producing distillery were still provided, and the shop was well stocked. Due to a dispute about the future of the distillery between Armstrong and his brother, a co-owner, the company was forced into liquidation in 2014.
Luckily, I was able to visit the distillery in 2010 and saw some of the old glory, which remained. The shop was also pretty well stocked up with Bladnoch bottlings and many delicious whiskies from other distilleries released under the Bladnoch Forum umbrella. Below are a couple of pictures from my visit of Bladnoch in 2010. Definitely on my bucket list to visit again when the new visitor centre will be open.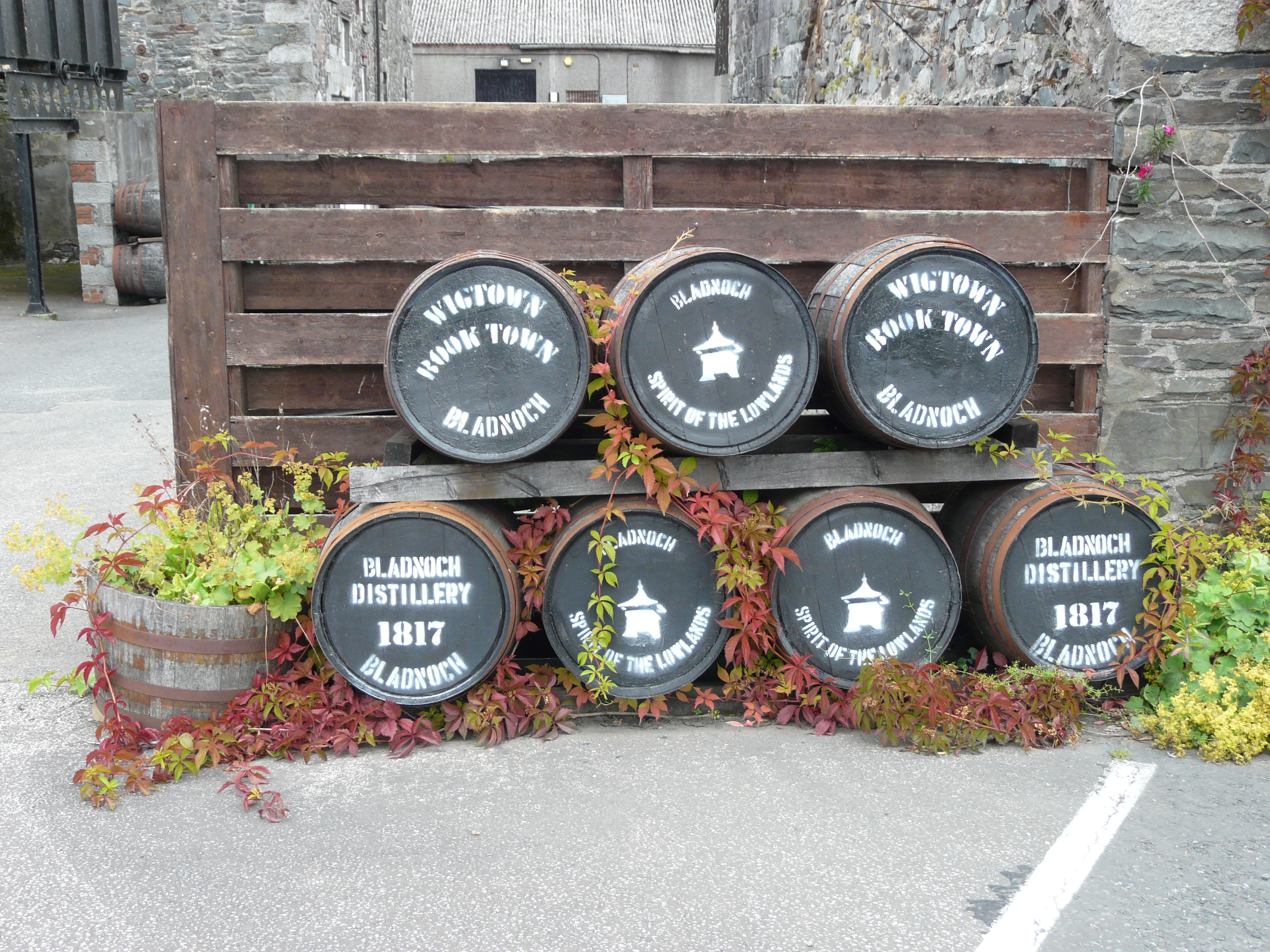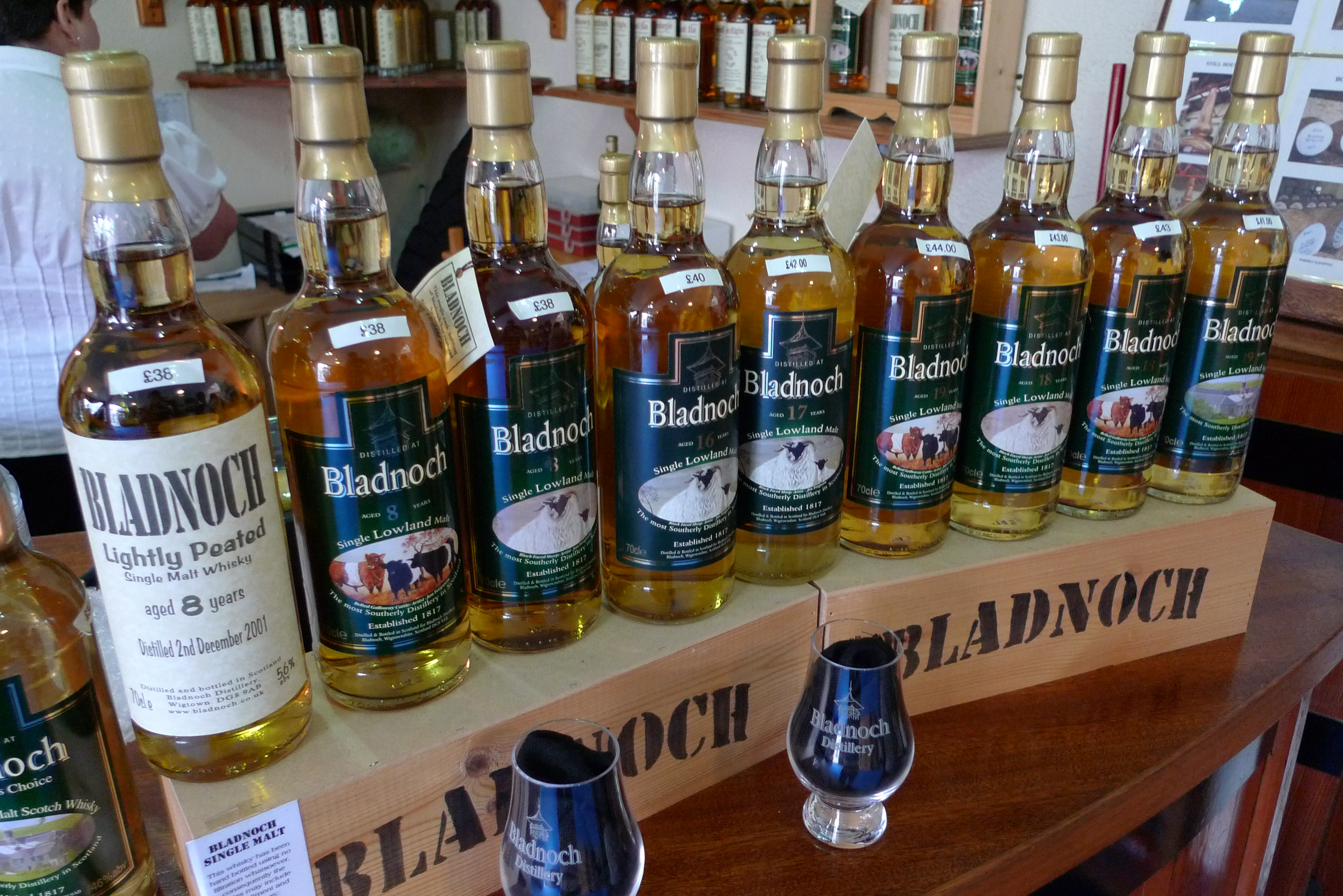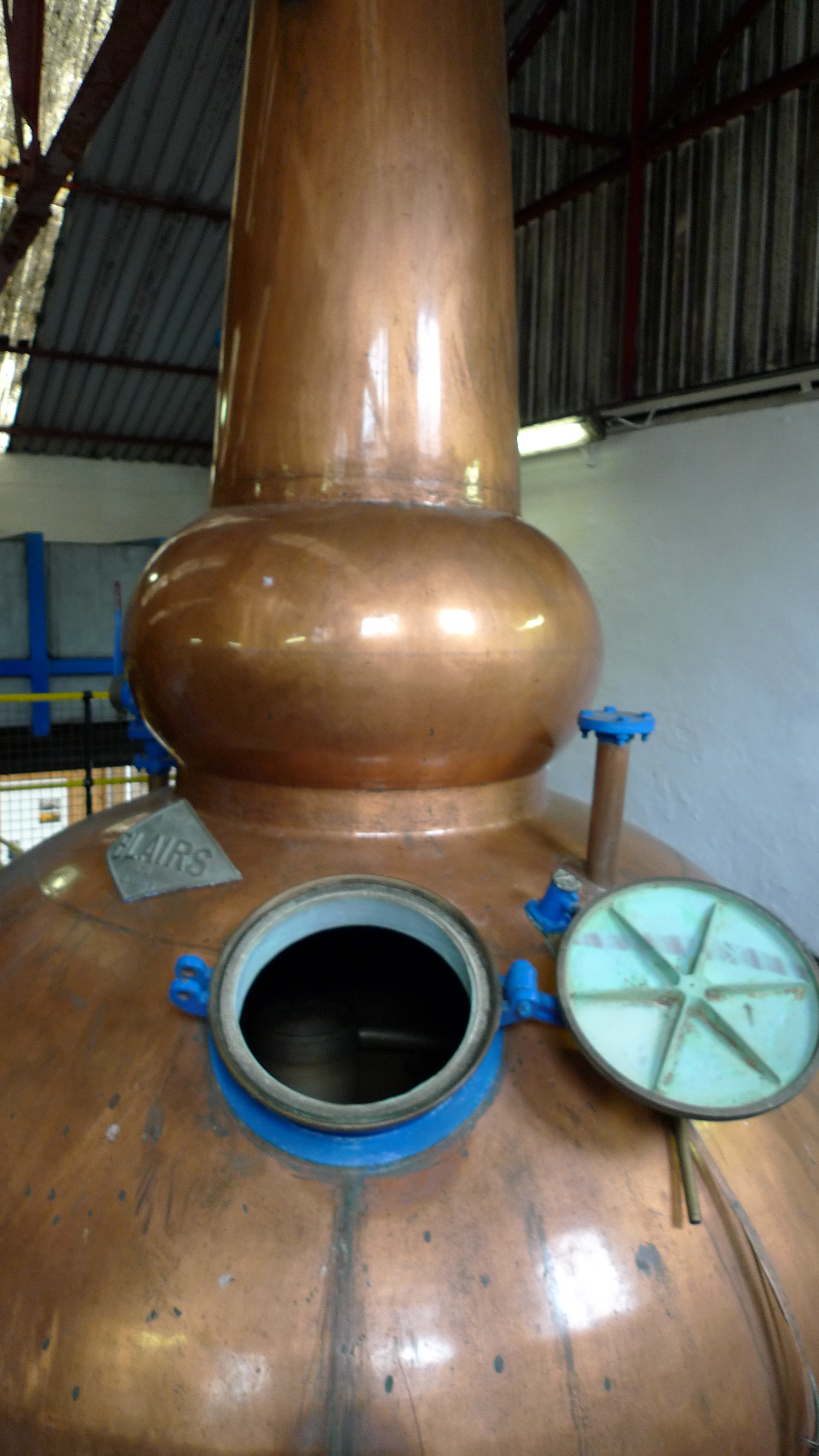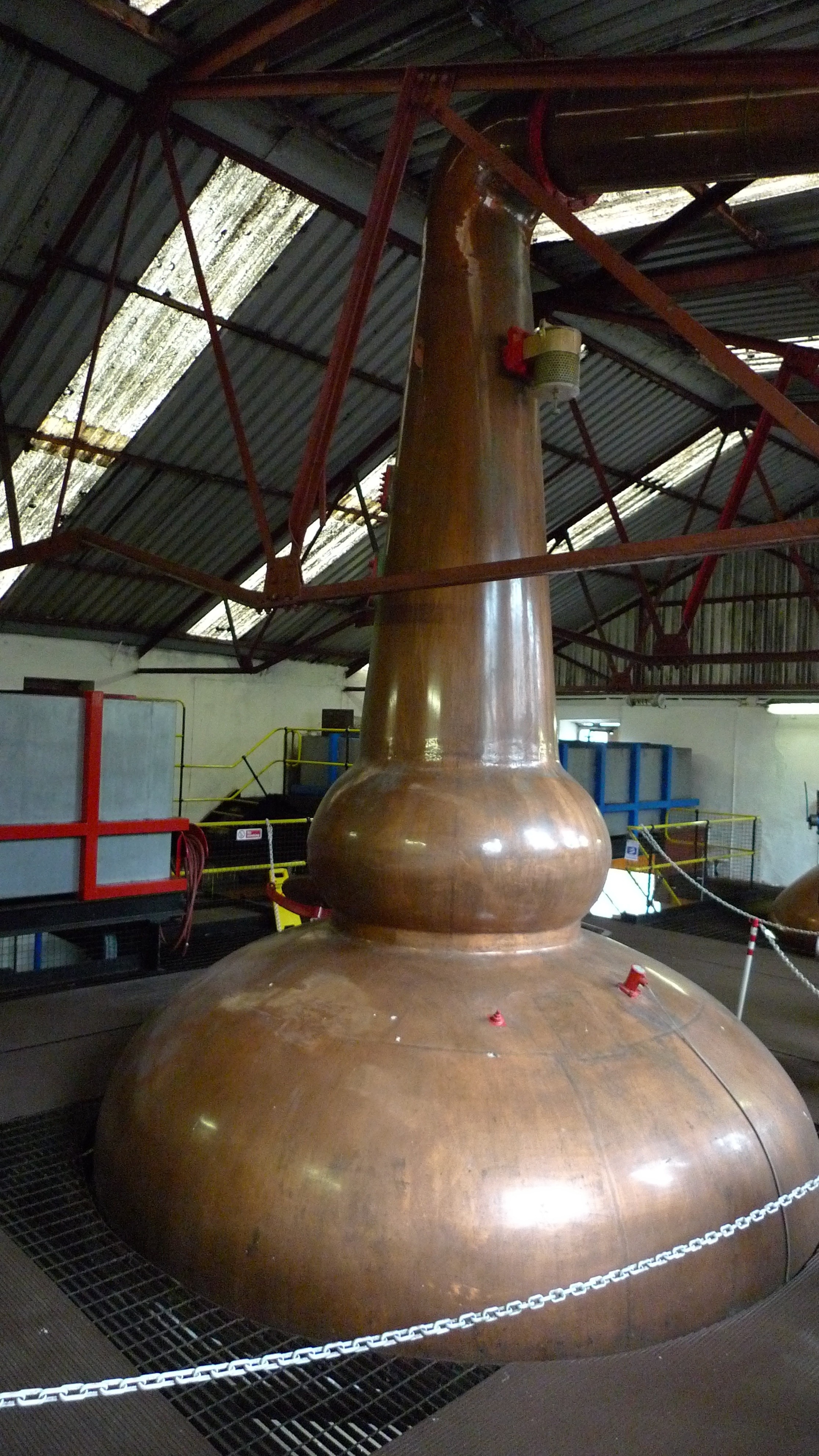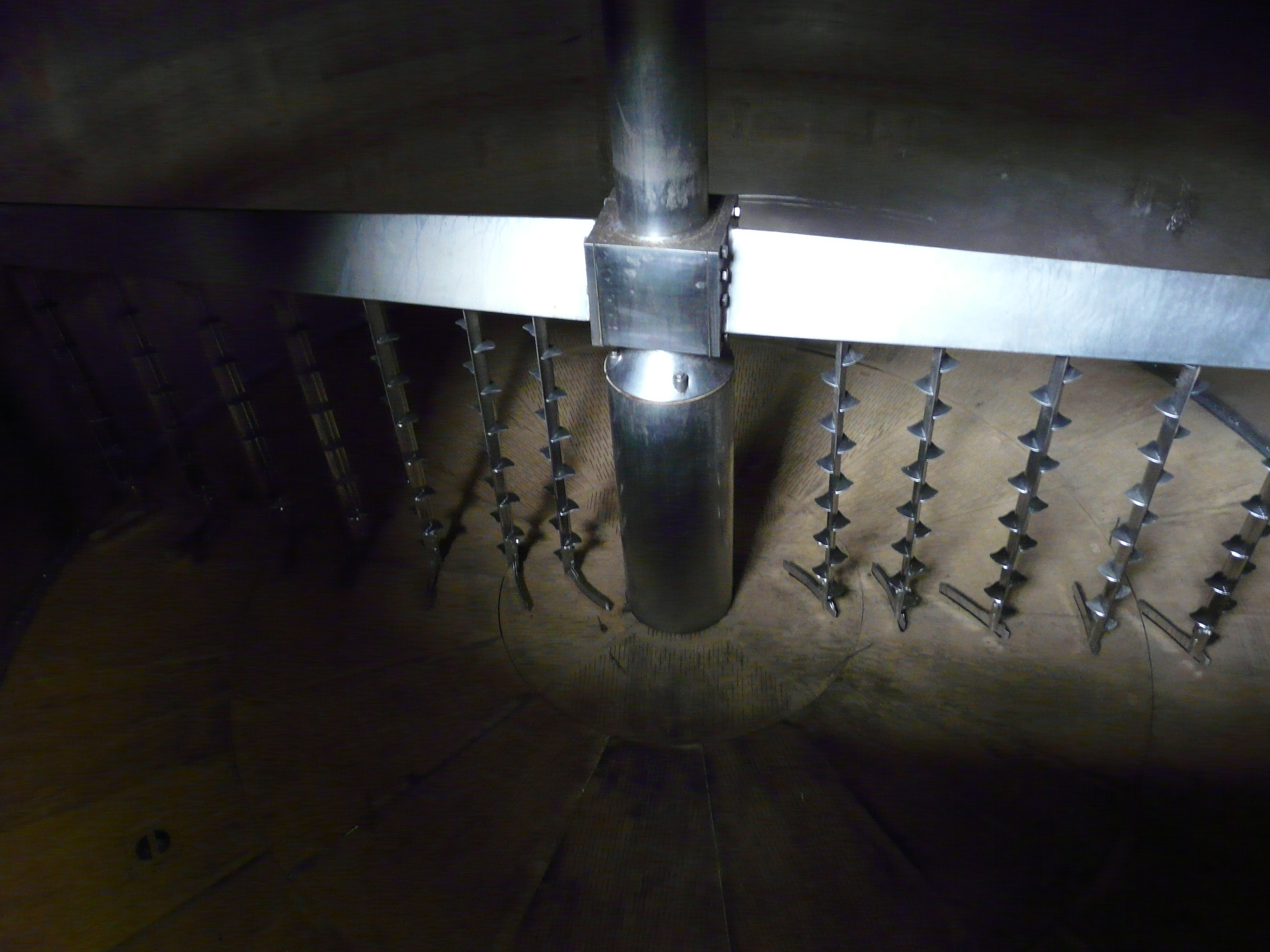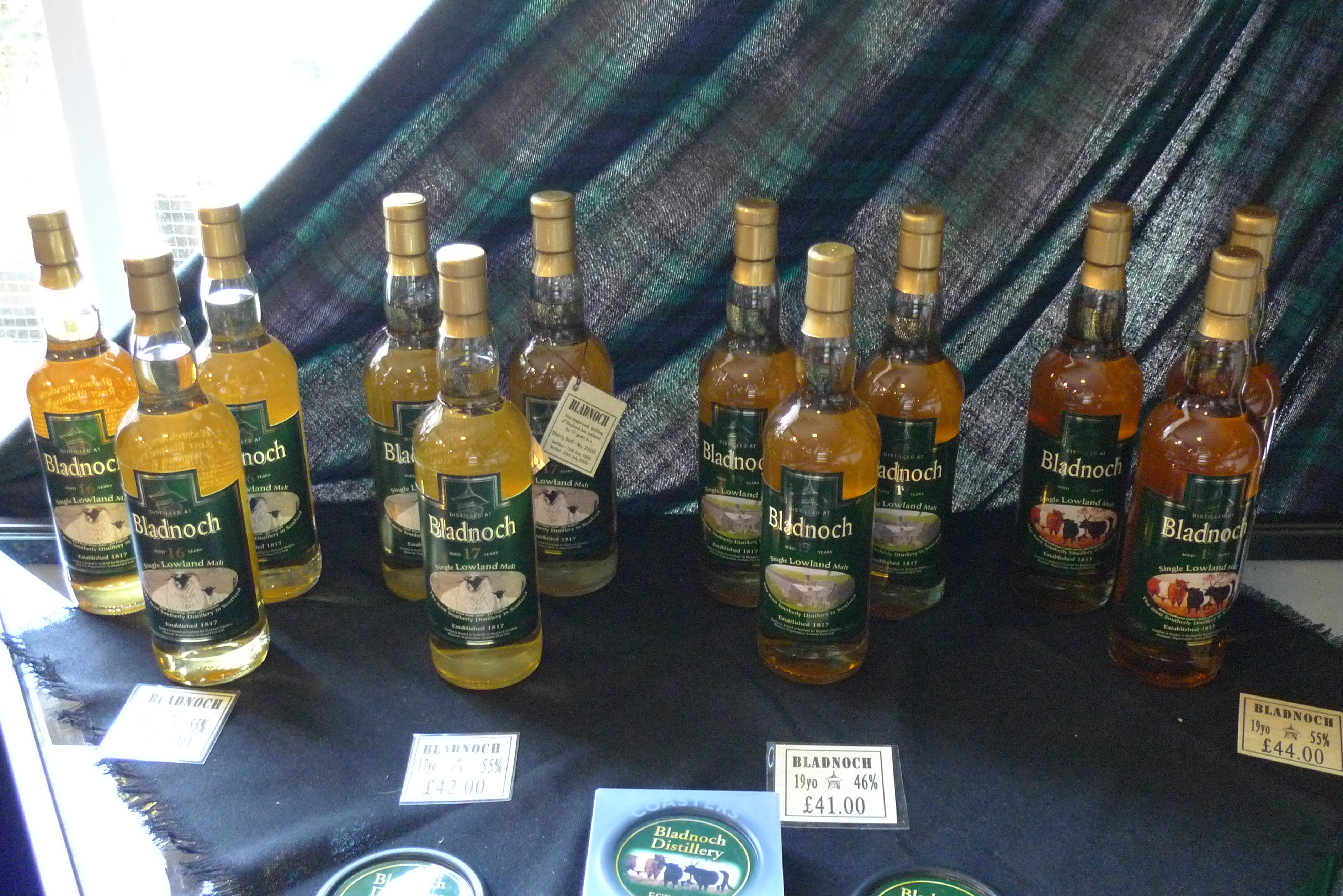 Shhh... whisky sleeping. Angles keep out
The inside of the mash tun
The rise of the Yoghurt Tycoon
Rumours of possible investors circulated, but it was not until July 2015 when an Australian businessman, David Prior, announced the purchase of the distillery. Prior was before entering the whisky business successful in selling yoghurt and sold his yoghurt business in 2014. The announcement made it very clear that Prior planned to bring Bladnoch back to its former glory. In other words, and perhaps as advertised back in 2010 when I visited, it was time to make it 'The Seriously Sexy Lowlander' again.
Soon after Prior acquired the distillery another announcement was made: Ian Macmillan, formerly master blender at Burn Stewart Distillers, had joined the team at Bladnoch.
In January 2017, Bladnoch distillery unveiled a trio of single malt Scotch whiskies created by Ian Macmillan using existing stocks of Bladnoch. They are the first releases from the 200-year-old distillery since they ceased production. The new bottlings were released in limited quantities first in Australia and later in the UK and other global markets.
The new Bladnoch releases
I have been lucky enough to try the three new Bladnoch releases, which cover a surprisingly wide range of styles and mark a very modern approach to whisky making. Let's see if they can tie in with the old releases we know.
Bladnoch Samsara
'Samsara' – meaning 'rebirth' – symbolises the first new release and reawakening of Bladnoch Distillery, as explained on the official website.
This whisky was matured in first-fill ex-bourbon casks and first-fill ex-Californian-red-wine casks, both made of American oak. Samsara is non-chill filtered and bottled with natural colour at 46.7% ABV. It is labelled without an age statement; however, the website states that the whiskies used are at least 8 years old.
Appearance: Light gold and shiny.
Nose: Sticky toffee, grass and wet hay are the first whiffs I got. It gets fruity with apples, pears and some banana topped with vanilla cream, reminding me of scones with raisins and butter. The raisin fruitiness becomes more dominant and there is an overall complex sweetness. This leads into a typically clean and grassy Lowland-style whisky. It feels a bit sticky on the nose and has some late hints of fresh oak. After some time of breathing, it reminds me of wild flowers on a warm spring day. The whisky opens up and gets lighter and more accessible. The sweetness develops further and becomes more like eating caramel fudge in the evening after a hot day in Seville, with orange blossom in the air. Some dry orange peel comes through as well. Overall a sticky and concentrated nose.
Body: Medium
Palate: Some malty flavours with cereals and a little dryness – a fresh whisky with pleasant oak notes coming through. There are some restrained winey flavours but they appear more like sweet berry fruits and don't last long. Later, some ginger spice, tannins and hay. Reminds me a bit of grappa.
Finish: Dry finish with a touch of spice. It lingers for a while and you get some of the winey style again but there is almost no fruit left. Very late, I can taste some walnuts.
Comment: Promising and complex with a concentrated nose. A solid palate with long lasting flavours. It lacks a bit of the fruitiness I expected to come through as more dominant, which would make it an excellent dram in this category. In my opinion a solid and good introduction to Bladnoch for this price but nothing overly special.
Bladnoch Adela
The next one we have to try is the 15-year-old Adela, matured in a mix of ex-oloroso and first-fill butts, made from both American and European oak. The whisky is non-chill filtered and bottled at 46.7% ABV without added colouring.
The name itself has a meaning too, it is a female name and means noble or serene. Let's see if the whisky can match this description.
Appearance: Polished copper gold
Nose:  A lot going on here with the smell of an old leather jacket, leather shoe polish and antic furniture used to store old books. A lot of fruity tobacco flavours from a lighter and easy to smoke cigar. All followed by a lot of chocolate and nuts, especially walnuts but there is also a bit of hazelnut. Rather special at the beginning and needs time to get used to. Nice oloroso notes and I get also something of cherry liquor. The flavours seem to work well after some time and feel well integrated and not overpowering. After more time has passed, like 10 minutes or so, I get damson and raisins and it reminds me a bit of crème brûlée with overly burned sugar. Some hints of oak are present too. After another few minutes of rest and breathing it even starts to remind me somehow of oxtail soup and iced coffee. Overall a relatively well-balanced, deep and complex nose.

Body: Rich and thick
Palate: Rich, thick sherry flavours, dark chocolate with a rounded taste. Many walnuts again with black pepper. Hints of dark stone fruits for a nice sweetness. Sweet cigar smoke with a touch of warming spice. Perhaps some espresso?

Finish: Chocolate and nuts again as you would almost expect now.  Mouth coating with a rich and nice long aftertaste. There is some bitterness and a peppery finish.

Comment: An excellent cigar companion for a longer and relaxing night with Johnny Cash. Do I like it more than Samsara? That's a difficult question, but probably yes, because I like its profile. Both are very different for what they are but I guess I would score Adela slightly higher in the end.

Bladnoch Talia

The last of the new releases is the 25-year-old Talia. Why the producer picked this name will remain a secret, as there is no mention on their website. A quick search tells us that it has several meanings but none of them really gives a reason or allows me to build any connection to the whisky.
This new flagship whisky from Bladnoch comes from three different cask types: ex-bourbon, ex-sherry and ex-whisky – why do they mention ex-whisky cask on the official website? I honestly do not know. The final vatting has been finished in brand-new American-oak casks. Talia is non-chill filtered and has been bottled at cask strength with 49.2% ABV and no added colouring.
Appearance: Amber

Nose: Starts with fruits of many kinds and fresh new oak is undeniably coming through from the "New Oak Finish". Surprisingly vibrant, fresh and lively for its age. Now overripe Galia melon and apple sweetness appears followed by Ritter Sport rum-raisin-hazelnut chocolate. Despite the earlier mentioned freshness and liveliness there is still some elegancy and with some time, it's getting more mature. After a few minutes some white pepper is coming through with fresh cut grass and perhaps very late some white flake chocolate.

Body: Medium

Palate: Starts with a lot of spice followed by coconut flakes. Some full bodied honey (perhaps lime-tree blossom honey) and vanilla. The vanilla notes and the spiciness comes from the new oak casks used and is perhaps a bit overpowering. Relatively dry, polished oak and a glimpse of cheap sweet rum. Later salted lemons with some bitterness and some sweet orange liquor.
Finish: Honeycomb with spices, oaky and dry. Some nuttiness is coming through. Reminds a bit of sea salt and black pepper crisps. Medium long finish and no sight of any fruits. 

Comment: An ok whisky but I honestly was a bit disappointed. I expected more, especially for the price and age as well as all the efforts to deliver a great experience here. Try it if you can, to build your own opinion, but if you can't, you haven't missed much here.
Conclusion
While I'm a fan of the Lowland style whiskies in general, and in particular on old-style Bladnoch, these whiskies show a modern interpretation of cask combinations and flavours. This might be appealing to a newer generation of whisky drinkers but I find them a bit "engineered" and also a little boring. I have tasted some much better Bladnoch bottlings in the past.
*Thanks to Billy from Spirited Matters for the samples.